This blog offers a snapshot of the K7 Cyber Threat Monitor Report Q4, 2021-22. Download your copy now!
The countrywide malware attack is surging rapidly, with 49% of the netizens having encountered malware attacks during Q4, 2021-22, escalating from 42% in Q3, 2021-22. But the increasing number explains just one part of the story. 

Internet adoption around the country is swelling at a higher rate. The outpouring numbers are thronged with most users who have little or no knowledge of cyber hygiene. These new chunks of users are gushing into social media platforms. Moreover, these users enthusiastically embrace several digital transaction platforms. 
Threat actors are vehemently targeting these newly connected users alongside the existing ones to run down more victims through a single attack methodology. 
The propensity of the baddies has been captured in our telemetry, too, with an outpouring number of attacks on the smaller Tier-2 cities like Kurnool, Kakinada, Vijayawada, and Visakhapatnam.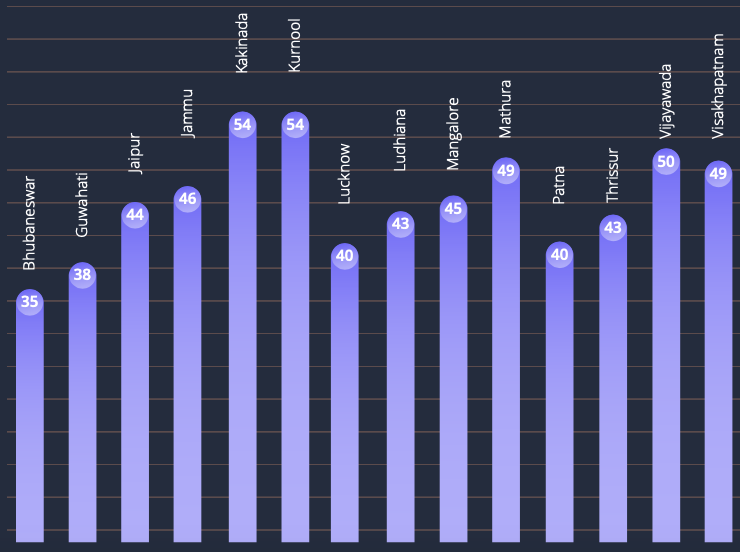 Additionally, the Android users of Ahmedabad, Bengaluru, Chennai, and Kolkata encountered more attacks than other metros.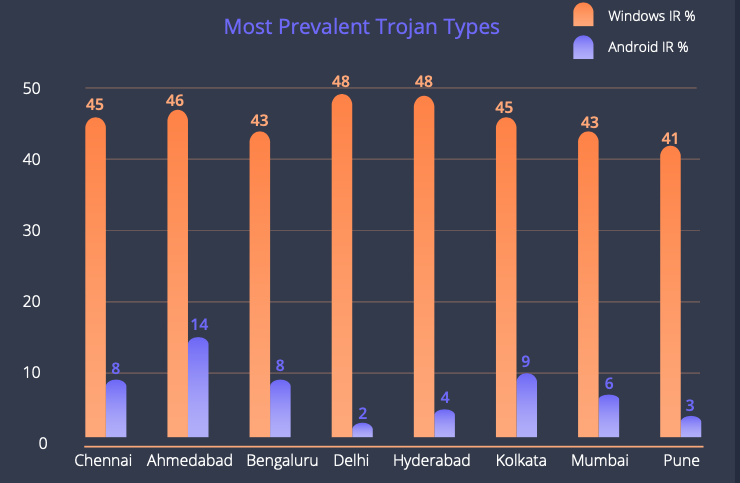 The sophisticated threat actors
Gleaning from a million instances during the period, we also found that modern Threat actors are escalating more multi-stage targeted attacks to lure more victims and multiply their money. And social engineering and phishing targeting Android devices are among the most effective attack vectors for shelling out the blitz on individuals and enterprises across sizes.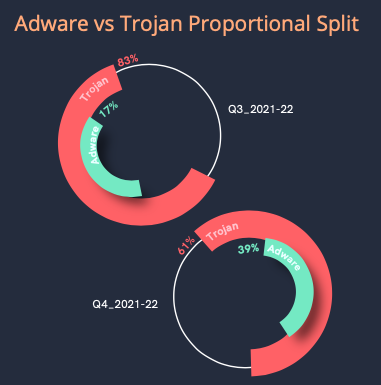 However, the prevalence of attacks isn't limited to the Android platform. Being the most popular operating system on earth, the Windows user base in the country has also recorded a fair share of attacks around the urban and semi-urban localities.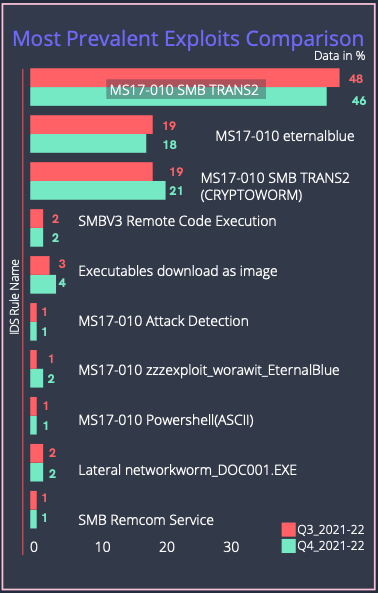 Unsurprisingly, the exploits reigning around are found in Windows years back but are still effective as an initial compromise vector. The statistics are incredibly impactful because, despite massive media coverage and Microsoft's urge to update all the unsupported versions, several users and businesses still stick to them, thus inviting trouble in the cyber world. 
Cognizance of cybersecurity by K7 Computing 
As a concerned indigenous cybersecurity authority, K7 Computing has raised innumerable alerts through blogs, emails, social media content, and other forms of communication concerning the necessity of basic cyber-hygiene to thwart several traps seined by threat actors. 
In substance, many enterprises, SMBs, and end-users are still victimized by adversaries for repeating the most common mistakes, resulting in financial and other losses. 
The Significance of the K7 CTM Report
K7 Labs has spent many hours researching and detecting malware used in compiling this report. As a result, the latest K7 Cyber Threat Monitor report offers a snapshot of the critical analysis of the prevalent cyber-attack techniques and trends in the last quarter. In addition, it provides an insight into the present and future threat landscape. 
This actionable threat landscape report also includes the required cyber hygiene practices one should embrace to stay safe and protected.
Download the K7 Q4 2021-22 Cyber Threat Monitor report!
Additional Resources 
Get in touch with K7 Computing experts for any cybersecurity-related services < 1800 419 0077 | businessenquiry@k7computing.com>